The Problem Lies In The Numbers
1995
Number of CT resident Undergraduate Students  requiring financial aid (FY20)
1231
Number of CT resident Undergraduate Students with Unmet Financial Need  after awards from all known sources
$9,553
Average Unmet Financial Need for Undergraduate Engineering Students
Joe Stern Scholarship
Pictured here atop the Empire State Building in New York City; Joe Stern was on top of the world when he received his UConn Engineering education to build a better world and follow his professional dream. He graduated in 1944 and began a long broadcast engineering career with CBS two years later. He rose to Vice President of Engineering and developed TV studio and transmitting facilities, including the Empire State Building plant, planning for the World Trade Center facility and 12 plants abroad. After working at CBS for 25 years, he started Stern Telecommunications Corporation (STC) in New York City, which was responsible for the design of 25 CATV, three direct broadcast satellites and seven private microwave systems.
 
Joe stayed a friend of UConn Engineering and in 2003 came back to campus to be inducted into the UConn Engineering Academy of Distinguished Engineers. His family accompanied him on what would be his last visit. Joe passed away a year later.
 
The Joe Stern Scholarship was created in 2004 by Joe and his family to provide support to School of Engineering students with financial need. Priority consideration is given to female students who still represent only 25% of undergraduates.
 
Linda Jo Stern, (BS, Nutritional Sciences, UConn '76) invites you to join her in honoring her father and contribute to the Scholarship Fund so students can make a difference in the future. Please consider a gift to the Joe Stern Scholarship. (Fund #30874).
Give to the Joe Stern Scholarship
There is no better time than now to support UConn School of Engineering Students
UConn Engineering is launching the Engineering a Better Connecticut Scholarship Initiative dedicated to need-based scholarships for Connecticut students underrepresented in the field of engineering. The economic impact of COVID-19 has made scholarships more important than ever, especially, for these groups who have suffered disproportionately from the fallout.
We want to do better for our students, now and in the future and we need your help.  By supporting the Engineering a Better Connecticut Scholarship Initiative, you are making a difference and investing in the future of Connecticut.  We believe in the power of a UConn Engineering degree. Together we can help our students develop the tools they need to excel in these difficult times.
Only 256 of approximately 3,500 undergraduate students benefit each year from privately funded scholarships. We must do more.
Direct costs for an in-state student total nearly $32K. The average scholarship award is less than $10K. Every dollar has a profound impact.
SoE enrolls 1995 students with financial need each year. With your help we can close the gap.
For nearly 35 years, the School of Engineering has worked to ensure students from underrepresented and underprivileged communities attend and thrive in our programs. Our BRIDGE program, has had among the highest graduation rates in our School.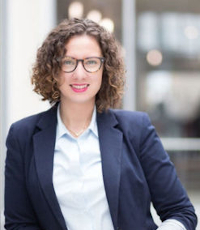 Caitlin Krouse '09
Senior Director of Alumni Relations, Engineering
(860) 207-0815
ckrouse@foundation.uconn.edu